Used CITROEN cars for sale in Tiverton, Devon
Click & collect now avalible on all cars
If you're unable to find the vehicle you're looking for, please let us know and we'll find it for you.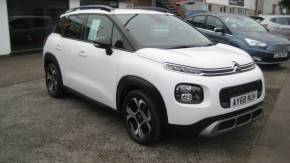 x 37
Used Citroën cars
Here is our selection of used Citroën cars at DEVCO M.V.S in Tiverton Devon.
We offer some fantastic used Citroën deals here at DEVCO M.V.S, so why not come down to our showroom in Tiverton Devon to see how we can help you with your next used car.