MOT (Ministry of Transport Test)
At DEVCO Renault the MOT is part of our daily routine carried out using our Renault trained technicians, often while you wait, with access to our free wi-fi, newspapers and tea and coffee. But why not get your car serviced at the same time and maintain the main dealer service history? Booking an MOT and Service together saves you time and inconvenience and gives you total peace of mind for roadworthiness, safety, reliability of your vehicle and could save you future repair costs.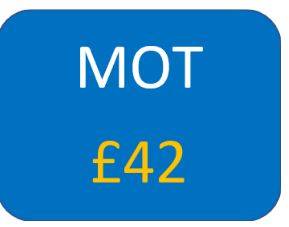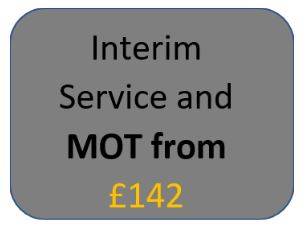 WHAT IS THE M.O.T AND WHAT HAPPENS WHEN YOU MOT MY CAR OR VAN?
Most Renault cars and vans require an MOT test at an approved M.O.T. test centre once your car or van is 3 years old. You can then renew your MOT up to a month before it expires. (different rules for taxi or vehicles with more than 8 passenger seats, and different rules for vans over 3.5t)
The MOT test checks that your vehicle meets road safety and environmental standards. The MOT looks at some important items including brakes, tyres, lights, wipers, mirrors on your car or van to see that they meet the key legal minimum requirements at the time of test, and that none of the dashboard warning lights (eg ABS, ESC and Electric Parking brake) are on. You should be aware that the MOT certificate is not a guarantee of the general mechanical condition of a vehicle.
An M.O.T. certificate confirms that at the time of the test, without dismantling, the car or van met the minimum acceptable road safety and environmental standards required by law. It does not mean that the vehicle is roadworthy for the life of the certificate. It is not the same as having your vehicle serviced and does not check its general mechanical condition.The test does not cover the condition of the engine, clutch or gearbox.
For this reason to give you total peace of mind after the MOT is completed, DEVCO Renault will carry out a free Visual Health Check to check for leaks and report actual tyre tread depth and provide free advice on future maintenance needs, on your brakes for example which could save your money in the long run.
Click here to book your vehicle in for an MOT and free Vehicle Health Check (VHC) with trained Renault Technicians or call 01884 254318 to speak to a DEVCO Service Advisor.
WHAT HAPPENS WHEN MY VEHICLE PASSES THE MOT?
You'll get an MOT certificate and your test record will be entered onto the secure central MOT database if your vehicle passes the test.
Mileage information on the test certificate
Test certificates issued after 18 November 2012 show the mileage recorded at the current and previous 3 test passes to help reduce vehicle crime. This is shown on the certificate as the 'odometer reading and history'. If an earlier mileage is higher than a later one this could be due to:
a mistake by an MOT tester
a speedometer replacement
'clocking' or tampering with your vehicle's mileage
Mistakes on an earlier mileage can't be changed. Check the latest mileage is correct and report any mistakes to the MOT centre within 7 days.
IF YOUR VEHICLE FAILS THE TEST
You will get a 'notification of failure' from the test centre if your vehicle fails the test. The failure will be recorded in the secure central MOT database.
You can still drive your vehicle if it fails the test and its existing MOT certificate is still valid (ie you got it tested before the expiry date). However, you might be stopped by police and prosecuted if your vehicle is unroadworthy. If the vehicle fails the test and the certificate has expired, you can only drive it to:
a pre-arranged appointment at a garage to have the repairs done
a pre-arranged MOT test appointment
Your vehicle should be retested at the same test centre which did the original test. There are several benefits of bringing your car or van to DEVCO Renault for its MOT.
For vehicles 3 years old but with 4 years warranty the potential cause of an MOT failure may be covered by the vehicle warranty, Renault warranty work can only be carried out at a Renault main dealer and would save you money on repair and re-test.
At DEVCO Renault if we don't have the Renault parts in stock to repair the cause of an MOT failure, we have next day delivery of Renault parts, to get your car or van re-tested and back on the road more quickly.
We may be able to offer a loan vehicle or a lift (subject to availability) to keep you mobile while we repair your vehicle after an MOT failure if it is not in a roadworthy condition.
MOT RETESTS: LEAVING YOUR VEHICLE AT DEVCO RENAULT'S MOT TEST CENTRE
If the vehicle is left at DEVCO Renault's MOT test centre for repair and retested before the end of 10 working days following the day it originally failed, then only a partial retest is needed. There is no fee.
MOT RETESTS: BRINGING YOUR VEHICLE BACK TO DEVCO RENAULT MOT TEST CENTRE
Before the end of the next working day
You won't have to pay again if the vehicle is brought back to the same test centre before the end of the next working day for a partial retest on one or more of the following items only:
access panels, battery, bonnet, boot lid, brake pedal anti-slip, doors (including hinges, catches and pillars), dropsides, electrical wiring, fuel filler cap, headlamp cleaning or levelling devices (without a headlamp aim check), horn, lamps (excluding headlamp aim), loading door, main beam 'tell-tale', mirrors, rear reflectors, registration plates seats, seatbelts (but not anchorages), seatbelt load limiter, seatbelt pre-tensioner, sharp edges or projections, steering wheel, Tailboard / tailgate, trailer electrical sockets, towbars (excluding body around anchorage points), tyre pressure monitoring system, vehicle identification number (VIN), windscreen and glass, windscreen wipers, windscreen washers, wheels and tyres (excluding motorbikes and motorbikes with sidecar)
For Class 5 vehicles also the following: break glass hammer, door open warning device, emergency exits and signs, entrance door remote control, entrance/exit steps and stairs
Bringing your vehicle back within 10 working days
If the vehicle is removed from the test centre for repair and returned within 10 working days following the day it originally failed, then only a partial retest is needed. In this case a partial retest fee may be charged.
In all other cases, you'll need to get a full retest and pay the full MOT test fee again